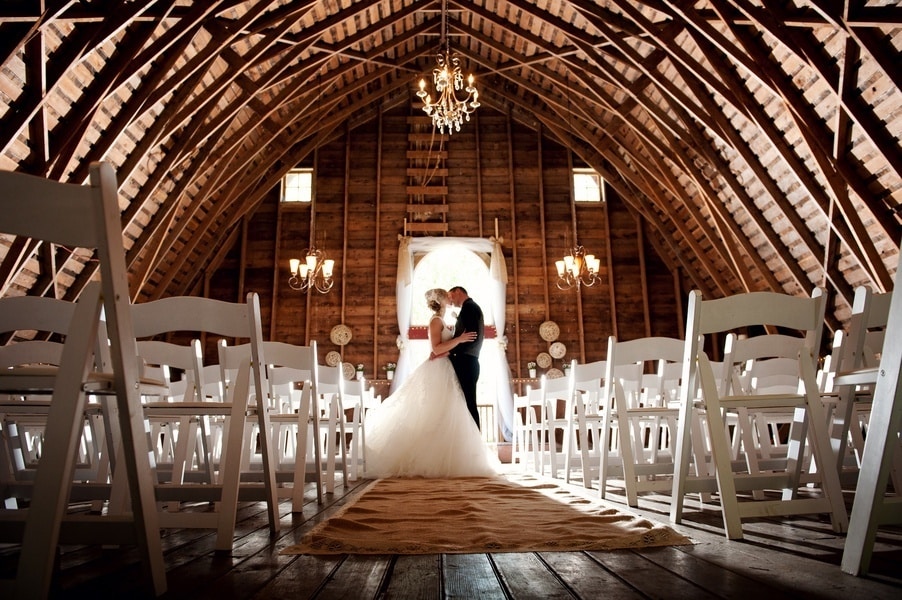 Bend Chair Rentals | Bend Oregon Chair Rentals
We have Bend Oregon chair rentals for every occasion. Our chair rentals can be delivered to Bend Or and all of Central Oregon including Redmond, Madras, Prineville, & Sisters. All of our Bend Oregon chair rentals are high quality, you will never get old or dirty rentals when booking with us!
Choose from resin padded folding chairs to wood padded folding chairs. We also have our standard Samsonite folding chairs available in white or brown. We have Bend Oregon chair rentals for every occasion in Central Oregon, so contact us today for a free rental estimate!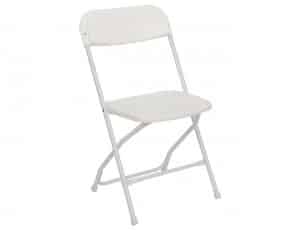 Samsonite White Folding Chair
Another popular choice for formal events and weddings. These chairs are Samsonite with metal legs. Legs have plastic caps on the bottoms to help prevent floor scratches. Often used for baby showers, reunions, graduation parties, & corporate events.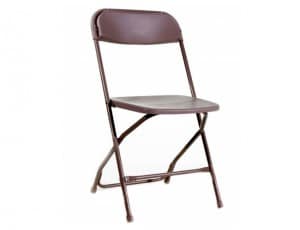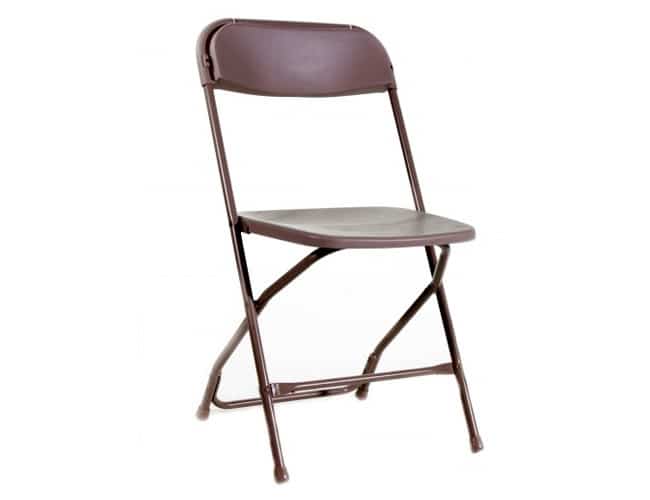 Samsonite Brown Folding Chair
These chairs are a dark brown and often used for outdoor functions where dirt could be an issue. They are commonly used for business meetings, barbecues, & family parties.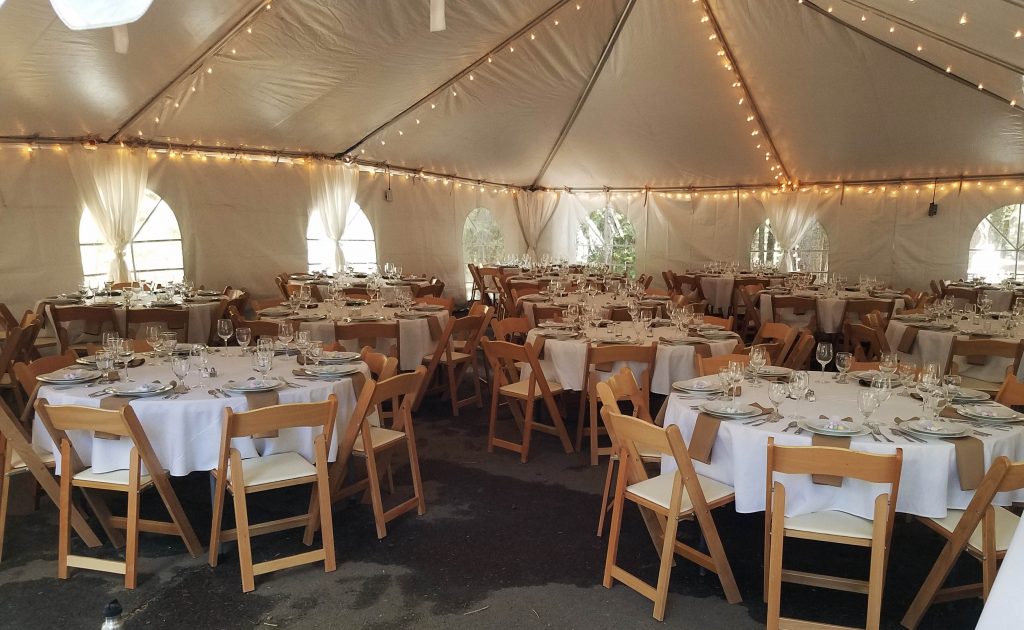 Skyliner Lodge Wedding in Rustic Style & Charm
Skyliner Lodge is a lovely venue and offers rustic charm for any Bend, Oregon wedding. We had the opportunity to take part in providing rentals last weekend for a June wedding for 120 people. The tent was positioned over the basketball court and wonderful flow with a fun, chic beverage tent across from it.  Originally, …