We have an array of Bend heater rentals. Because of the chilly Bend, Oregon nights, most evening events require heating. We have both patio heater rentals and tent heaters available for dependable, steady heat. Rent our Bend heater rentals and keep your guests warm at your wedding, party, or event.
Patio Heater Rentals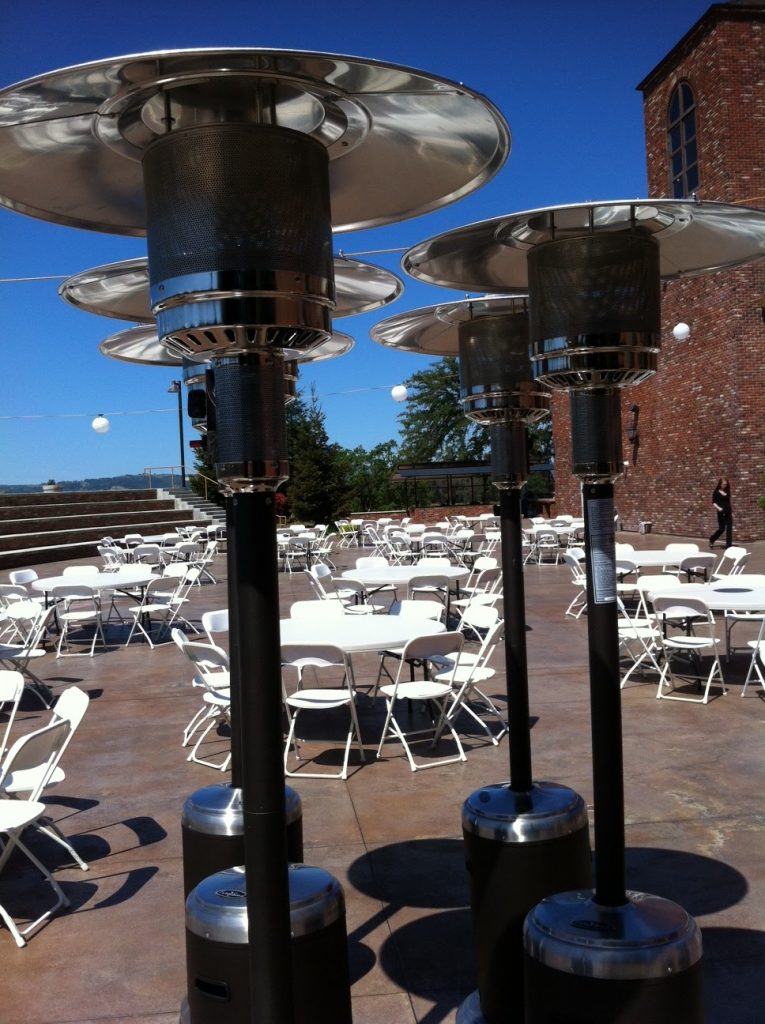 Patio heaters are perfect for any cocktail hour as they provide radiant heat and ambiance. Patio heaters can be rented with or without filled 5 Gallon propane tanks.
Patio Heater @ $75.00
Filled 5 Gallon Propane Tank @ $ 30.00
Tent Heater Rentals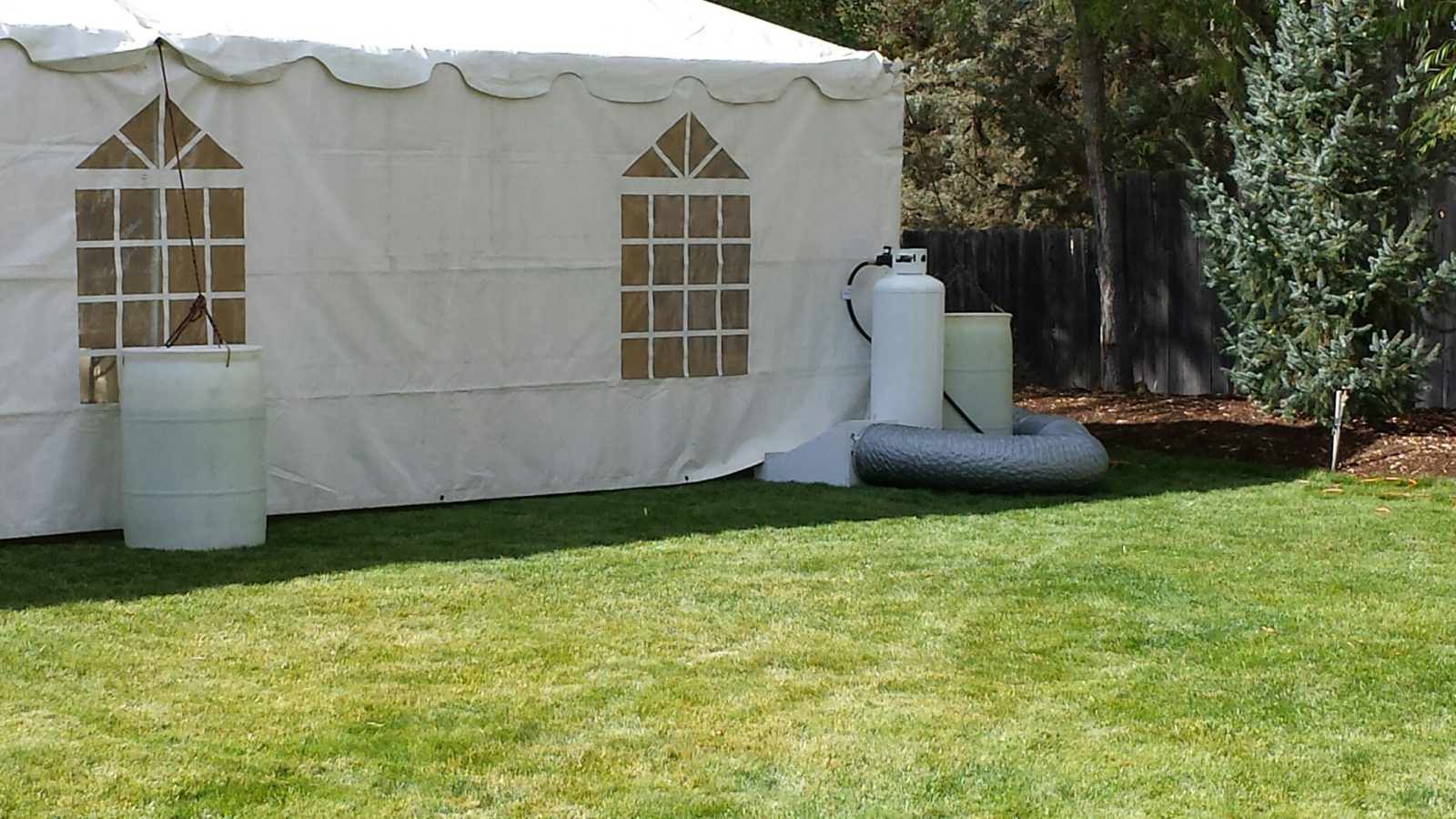 Our Tent Heaters are unobtrusive, yet provide powerful heating. Our crew expertly installs Bend heater rentals and you can control the temperature with a convenient thermostat throughout the evening. These heaters are both safe and dependable. This LB heater is the quietest tent heater available. These heaters require both an electrical source and a propane tank to operate.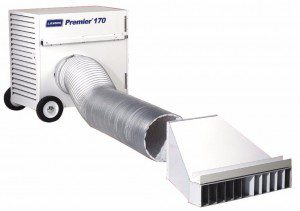 Tent Heater  @ $175.00,
Filled 100lb Propane Tank @ $100.00
Forced Air Diffuser @ $25.00
The heater duct and diffuser are a nice addition as they remove the heater from the interior of the tent and allow it to be placed outside of the tent up to 10ft away. This reduces sound and creates a more steady stream of heat.